NORDIC
INTERIOR
WITH STONE LIGHTING
AND SLATE SHEETS FOR DECOR DESIGN

Design lamps · Interior · Danish design · Danish production.
Inspired by the Nordic landscape, our unique granite, basalt and marble lamps bring a timeless style to your interior design.
We also offer unique and natural stone coverings with beautiful solutions in slate. For restaurants, hotels, receptions and other business domiciles.

We make interior solutions in slate with and without light, which gives an unique and beautiful result. We bring nature into the interior design and our focus is quality, timeless design, elegance and unique details.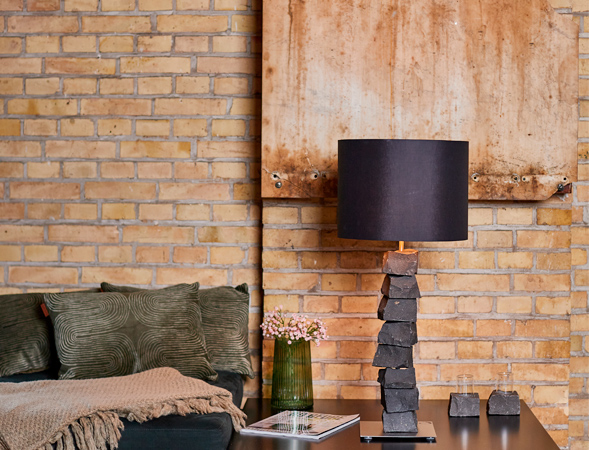 Inspired by nature
From the majesty of mountain peaks to the stillness of deep fjords, our lamps are an ode to Nordic nature.
Granite, basalt, slate and marble of the highest quality are specially selected to bring a classic, timeless quality to your interiors and give spaces a raw warmth.
Danish Design
We are passionate about design, quality, and sustainability, fundamental aspects of the Danish Design philosophy. Our products are designed and handcrafted from our workshop in Northern Denmark.
We carefully manage the entire process, from selecting the raw materials to reviewing the finished product.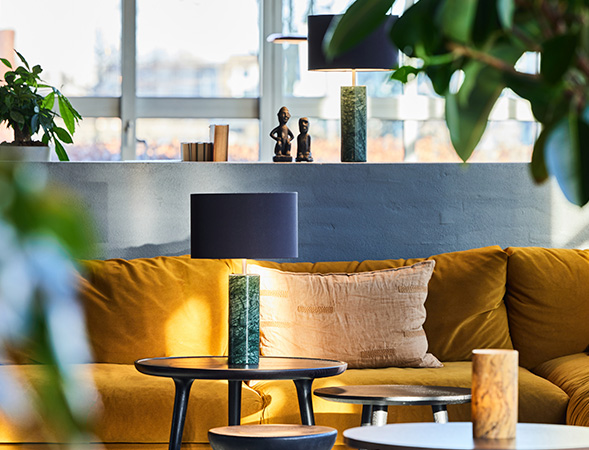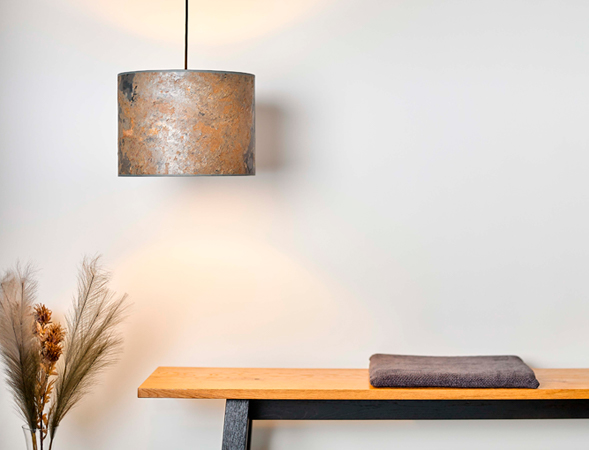 Unique Statement
Our lighting range uses contemporary design to showcase the quality of the materials, and natural variations in the stone means each lamp is unique.
While we offer a range of designs, we can also make custom lighting to suit your needs and specifications.
Modern design with natural stone
With this fantastic natural product stone veneer in slate you really get uniqueness and beautiful interior.
The Slate is an innovative real stone veneer, in an ultra-thin layer of natural stone. The backing is reinforced with glass fibers or cotton.
We not only offer you lampshades in slate, we also offer unique facade solutions and Walldecorations with and without light. Here we take the nature right into the room.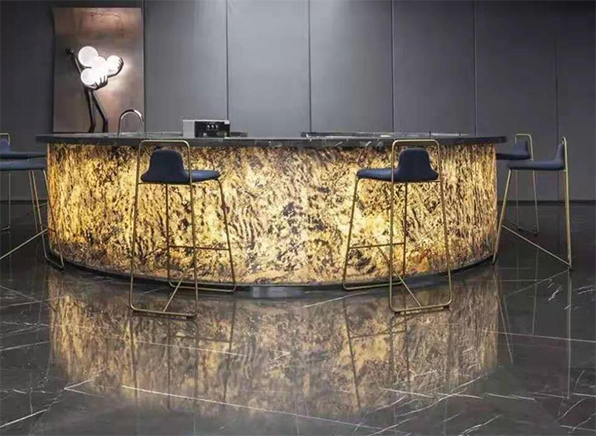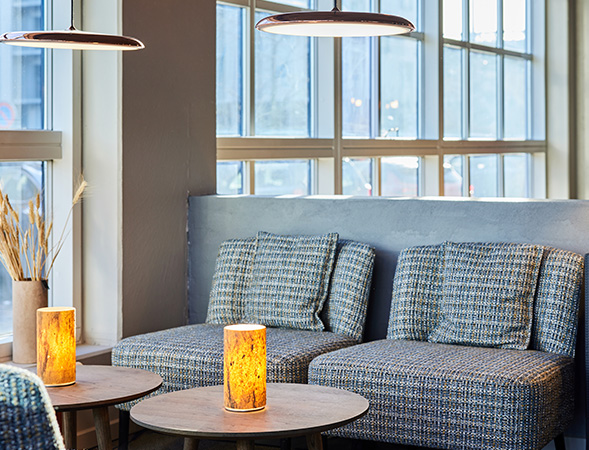 Green profile and sustainability
HH LUX are proven to work with a green profile and the choice of natural stone is also reflected in this part. In addition to the fact that we of course work with natural stone and that we handcraft our products ourselves, it is important to us that we use as many local suppliers as possible, so that we minimize our transport and thereby reduce our part of the co2 footprint.

We always deliver a lamp with LED light, so we are sure of low energy consumption by the consumer.

Our focus and values are also that we believe in classic and unique craftsmanship, good Danish quality and that each lamp is unique because it is handmade and because we work with natural stone.